Anton Schneider Söhne
The name Anton Schneider Söhne has stood for tradition and innovation in the manufacture of the original Black Forest cuckoo clock and other artistic timepieces for more than 160 years. These timepieces combine the best of both worlds: modern precision and traditional, handcrafted design. Our bestsellers are of course only a small part of our cuckoo clock collection. On our website you will surely find the right cuckoo clock. And if your favourite cuckooclock is not yet existing, please contact us – we will make your design ideas come true!
Anton Schneider began making cuckoo clocks in his farmhouse in Schonach in 1848. The Schneider company is in its 6th generation of family ownership and has been manufacturing high quality cuckoo clocks at its current location since 1952.
In the years 1952 to 1985, the current company building was enlarged in 7 construction phases. Today, our clock factory is one of the most modern and largest cuckoo clock factories in the Black Forest. Nevertheless, the old tradition of making valuable carvings by hand has been maintained and greatly improved in recent years.
Attention to detail, combined with old craftsmanship and new ideas, characterize today the new generation of high-quality cuckoo clocks. Due to our qualified skilled workers in the departments of carpentry, wood carving and clock assembly, as well as a very precise final inspection, it is possible for us to always offer a special clock to our customers worldwide.
Get your personal piece of Black Forest craftsmanship and tradition in the form of an art and clock movement from an innovative world market leader in family ownership: an original Black Forest cuckoo clock!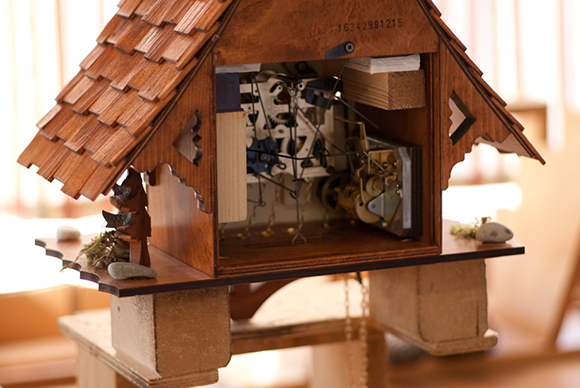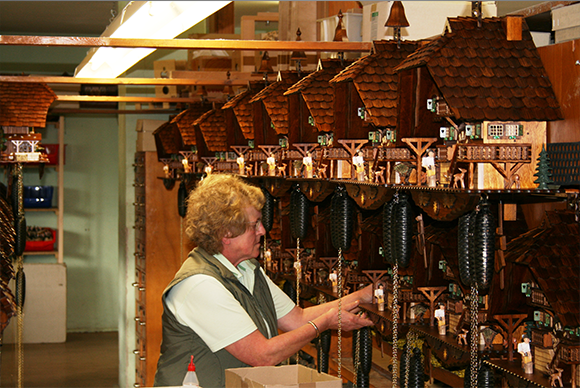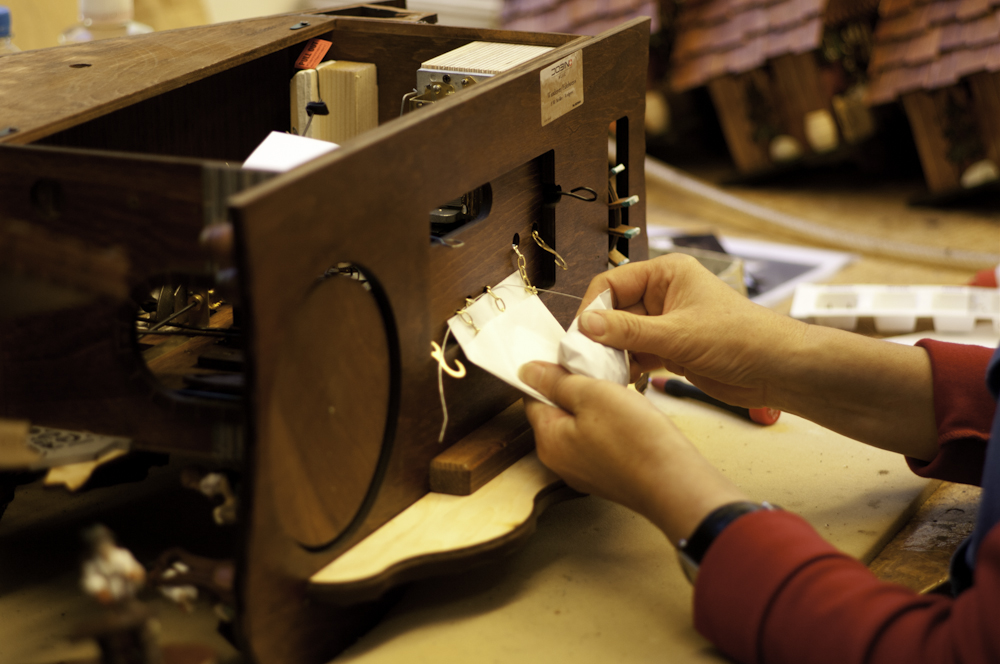 Contact
Our company is located amidst the enchanting mountains and valleys of the Black Forest in southwestern Germany. For decades, the employees of Anton Schneider Söhne have felt connected to this area.
Not only does the Black Forest serve as a source of inspiration for our models and work, but also for countless different materials that can be found in our clocks. From this historically known region of woodworking, the traditional methods are passed down and developed from one generation to the next, so that with each clock we build is also a symbol of tradition and natural beauty.
Schonach has a long tradition in dealing with the surrounding nature. For a very long time, the people of Schonach have cherished their natural resources, thus ensuring a sustainable balance between human and nature. This guiding principle is very much reflected in our clocks.